HCA Healthcare at a Glance
Here's a brief look at what our organization is all about: our history, programs and scope of care, as well as our milestones and achievements. 
HCA Healthcare's original brick-and-mortar headquarters in Nashville, Tennessee, was a home located near our first hospital, Park View — now the campus of TriStar Centennial Medical Center. Fifty years later, HCA Healthcare's corporate headquarters has outgrown the small white house that sat on the corner of 25th Avenue and Patterson Street, but we've maintained our family-centric spirit, foundation of shared values, and dedication to our organization's mission of caring for and improving human life. 
HCA Healthcare was founded in 1968 by father and son physicians Dr. Thomas F. Frist, Sr., and Dr. Thomas F. Frist, Jr., and businessman Jack C. Massey. They created HCA Healthcare with a vision of providing patients with the care they deserve. Their chief concern was the humanitarian aspect of medicine; it has guided our mission and purpose ever since. 
Service Line Care/Treatment
With more than 30 enterprise service lines, HCA Healthcare's breadth of care ensures treatment for all patients at all times. In 2020, we served more than 32 million patient encounters at 2,100+ sites of care. 
HCA Healthcare is part of the U.S.'s largest burn network, partnering with Burn and Reconstructive Centers of America and The Grossman Burn Center. We have 16 inpatient and outpatient burn programs, 12 of which have IP burn units and are regional referral centers. TriStar Skyline Medical Center in Nashville will build a $5.5 million burn unit, joining this network of specialized care. 
Enterprise Emergency Operations Center (EEOC)
Part of caring for human life at all times is being prepared for anything. The current model of HCA Healthcare's EEOC, established in 2016, is a multidisciplinary incident response team of nearly 200 who stand ready to show up for colleagues and communities in times of crisis. The EEOC works with leaders across our more than 2,100 sites of care as well as with corporate teams to provide the resources to ensure the best patient care possible when emergencies occur — from natural disasters to the COVID-19 pandemic. The team also coordinates responses before, during and after a crisis to ensure that colleagues and patients are safe.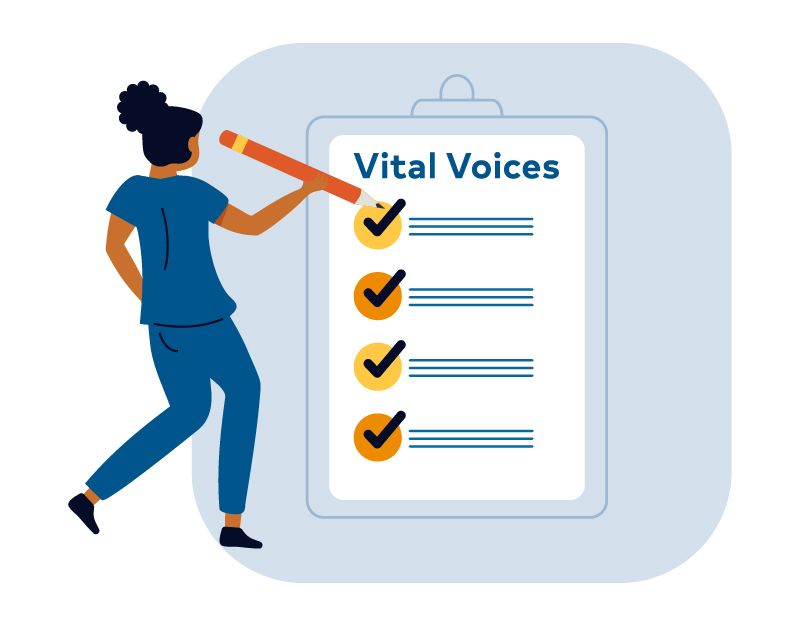 HCA Healthcare has announced a large-scale Investing in our Colleagues initiative, which includes a $50 million capital nursing investment, to improve the work environment and support our commitment to patient care. This budget capital spend is unique in that each facility was able to choose how to put its funds to use, allowing for the most effective and customized use of these critical contributions. The initiative is a direct result of feedback received from the Vital Voices Survey, an invaluable opportunity for our colleagues' voices to be heard and their needs to be met. 
Employment and Tax/Community Contributions
In 2020, HCA Healthcare incurred more than $1.8 billion in state and local taxes, including $900 million of income, property and sales/use taxes, contributing to investments in roads, schools and more. HCA Healthcare also provided an estimated $3 billion-plus in uncompensated care in 2020, prioritizing patient care, now and always.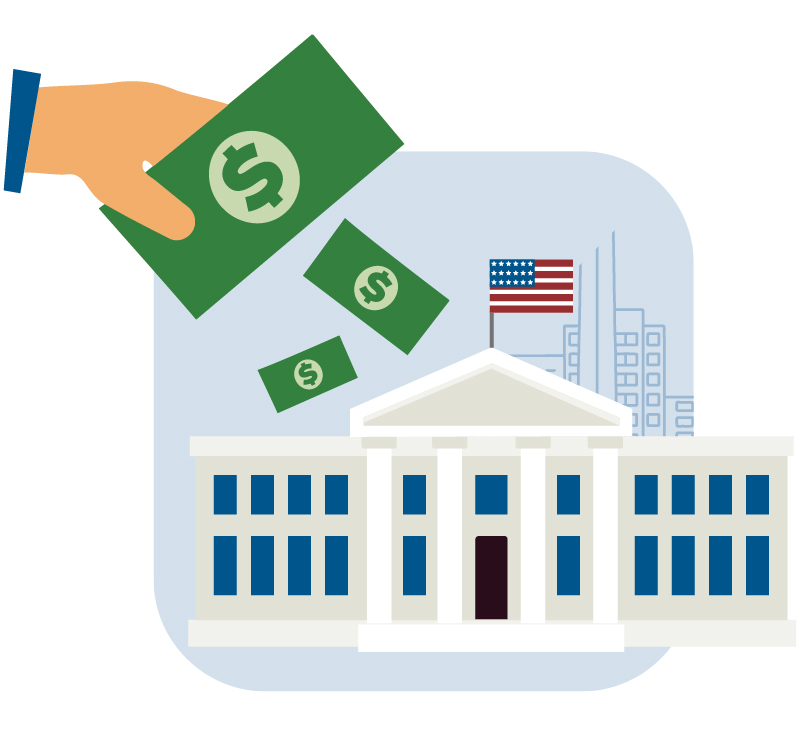 Returned Government Aid Money
In 2020, the federal government recognized the vital role hospitals play in our communities by passing the CARES Act, a provider relief fund to help make up for a portion of the lost revenue and extra expenses caused by the pandemic. Resources made available under the program helped HCA Healthcare weather the early months of uncertainty brought about by the pandemic. By October 2020, due to our early conservative approach and careful management of operations and resources, HCA Healthcare was able to return, or repay early, $1.6 billion in provider relief fund distributions and approximately $4.4 billion in Medicare accelerated payments. We believe returning these taxpayer dollars was the right thing to do. 
HCA Healthcare has treated more COVID-19 patients throughout the pandemic than any other health system in America. HCA Healthcare's 180 U.S. hospitals provide about 5% of all inpatient hospital services in the country, and this scale has allowed us to truly improve more lives in more ways. 
HCA Healthcare has sites of care in 21 states and the United Kingdom. Our U.K. hospitals, clinics, outpatient and diagnostics centers, and National Health Service partnerships cover all areas of medicine, including complex conditions in both adults and children. Our commitment to innovation and excellence extends beyond the U.S., and we're proud to provide care to our communities abroad. 
Nurse and Physician Education
HCA Healthcare is committed to raising the bar in medical education. Already the largest provider of graduate medical education (GME) in the country, we expect to double our number of GME training programs within five to seven years. In addition, HCA Healthcare continues to invest in nurses and nurse education. In 2020, we obtained majority ownership of Galen College of Nursing. The innovative and strategic partnership brings together two of the top nursing organizations in the nation, allowing better access to nursing education and providing career development opportunities to improve patient care.
HCA Healthcare celebrated 50 years of service in 2018. We were founded on the belief that there was a better way to deliver patient care, and that has remained our focus for a half century. Although Dr. Frist, Sr., passed away in 1998, his words still ring true: "Don't worry about the bottom line. Put the patient first, and the rest will follow." 
Don't worry about the bottom line. Put the patient first, and the rest will follow.

— Dr. Frist, Sr., Founder HCA Healthcare.