HCA Healthcare colleagues are enjoying a range of new and enhanced benefits, from fertility treatments to enhanced banking services.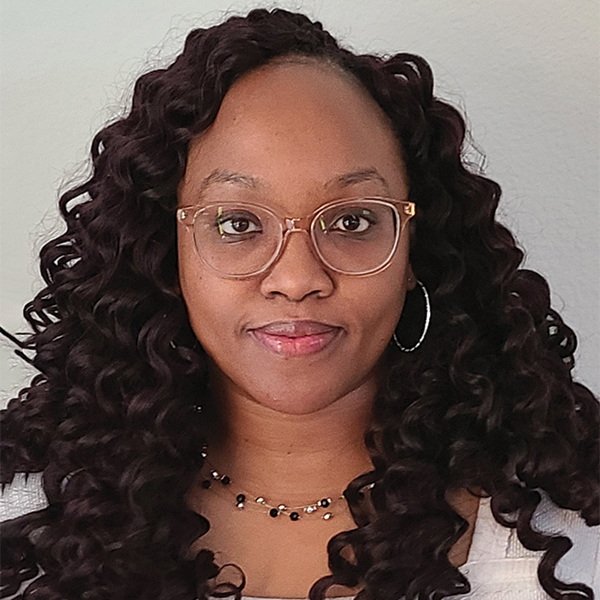 For more than six years, Pauline Matheri and her husband have been trying to have a baby.
"Every night since he was 4 years old, my son has said a prayer asking for a baby sister," Pauline says. "I see how caring and compassionate he is with younger children and hope that one day soon his and our prayers will be answered." 
Pauline is not alone on this challenging journey, as research shows secondary infertility affects about 6% of all couples trying to conceive. When Pauline joined HCA Healthcare as a clinical research coordinator in 2021, she learned that fertility benefits weren't included in the health insurance package, as they had been with her previous employer. She and her husband began exploring other options.
"I quickly became an advocate for including this benefit at HCA Healthcare," Pauline says. "I felt the need to speak out for myself and others, as I feel passionately that this benefit is important for an organization that prioritizes inclusion as part of its overall culture." 
Erin Hawks (pictured above with her family), project manager at Sarah Cannon, the Cancer Institute of HCA Healthcare, has also faced struggles with infertility. She is no stranger to the fertility treatment process, having gone through it for her first son. Now, as she and her husband are trying to conceive again, she's well aware of the emotional toll the process can take.
"It can be stressful and isolating," Erin says. "Just knowing you have support from your employer and others at work can help ease some of that burden." 
Erin first found support through the Women's Colleague Network, which she chairs for Sarah Cannon.
"Someone asked in a chat how many others had gone through fertility issues, and the number of messages from people who shared their experiences was overwhelming," Erin says. "I don't think anyone realizes how many people are going through this and how much just being able to talk about it and know there's support can help." 
Thanks in part to the willingness of Pauline, Erin and other colleagues to share their stories and raise awareness of this important benefit, HCA Healthcare partnered with Progyny to provide inclusive fertility and family-building benefits. It's open to every full- and part-time colleague and their covered spouse/domestic partner enrolled in the Essential, Well Care, Out-of-Area or Prime medical plans. Colleagues pay a percentage of the cost of services depending on the benefits plan. 
"We heard the concerns from colleagues and are pleased to now offer fertility and family benefits through this network that works with the nation's leading fertility specialists," says Brian McKinney, AVP, Employee Benefits.
Progyny bundles all the individual services, tests and treatments into a Smart Cycle, which ensures participants won't run out of coverage mid-treatment. "This removes barriers to care, so the patient and the doctor can create the best customized treatment plan based on clinical criteria, not cost," Brian says. 
"I'm just ecstatic over the addition of this benefit," Erin says. "To know you don't have to spend a lot of money out of pocket to go through fertility treatments can really change your outlook and how you make decisions." 
I feel passionately that this benefit is important for an organization that prioritizes inclusion as part of its overall culture.

— Pauline Matheri, Clinical-Research Coordinator
The fertility and family-building benefit is just one of the many new benefits and enhancements available to colleagues this year. HCA Healthcare is committed to creating healthier communities, and that starts with our nurses, colleagues and physician partners. From expanded mental health resources to enhanced Colleague Networks and recognition programs, HCA Healthcare promotes a culture of caring.
"We've all been through a lot the last couple of years, and our benefits team wants to make sure our colleagues have resources available to help them, especially during tough times," says Charlene Jones, AVP, Benefit Operations. 
"Since the start of the pandemic, we've been focused on communicating our resources better and making them easier to access while also sending the message that it's OK to ask for help." 
One new enhancement to mental health resources is additional no-cost sessions with a therapist. "Our colleagues have access to free and confidential counseling services through Optum Wellbeing Services," Charlene says. "After use of those services doubled in 2021, we increased the number of free sessions available with a therapist from five to eight per topic." 
Those sessions are available to colleagues as well as any member of their household and can be accessed in person, online or via the Talkspace app. Other resources available to colleagues include the Doctor On Demand telemedicine service offered at no cost for eligible colleagues and their dependents, and the HCA Nurse Care hotline, which provides remote access for hospital-based nurses to licensed psychologists, social workers, marriage and family therapists, and alcohol and drug counselors. 
In addition to counseling services, colleagues now have access to Optum WorkLife, a personal assistant program that eases some of the stresses of daily life. "If colleagues need child or elder care, pet care, lawn care, home maintenance, or other types of personal services, all they have to do is call Optum and they will help find local resources," Charlene says. 
[The Colleague Recognition Program] is a convenient way to recognize colleagues for exceptional practices of compassion and respect for our patients, our communities and each other.

— Erica White, Director Employee Benefits
Colleague Support and Recognition
Creating and maintaining strong connections with others is an important facet of overall happiness and well-being. With that in mind, HCA Healthcare committed this year to growing the Colleague Recognition Program and enhancing the Colleague Networks, two successful programs that help build connections throughout the HCA Healthcare family. 
In 2019, the HCA Healthcare Colleague Networks program set up chat spaces through Webex Teams that include groups for colleagues who are Asian and Pacific Islander, Black, female, LGBTQ+, Hispanic/Latinx, veterans, and young professionals, providing a safe space to virtually engage with one another, share resources and connect in areas such as professional development and innovation. As the program grew, a new division-based model evolved to provide a more hands-on, in-person approach to complement the online networks. 
"It allows for the same beneficial enterprisewide communication while also providing divisions the opportunity to customize programming and initiatives for their specific area," says Terry Deas, AVP, Inclusion. "For example, if Hispanic/Latinx chapters are working on recruitment, there can be different types of programming in the Carolinas — where there is a prominent Mexican population — than in Florida, where the communities are more Cuban and Puerto Rican."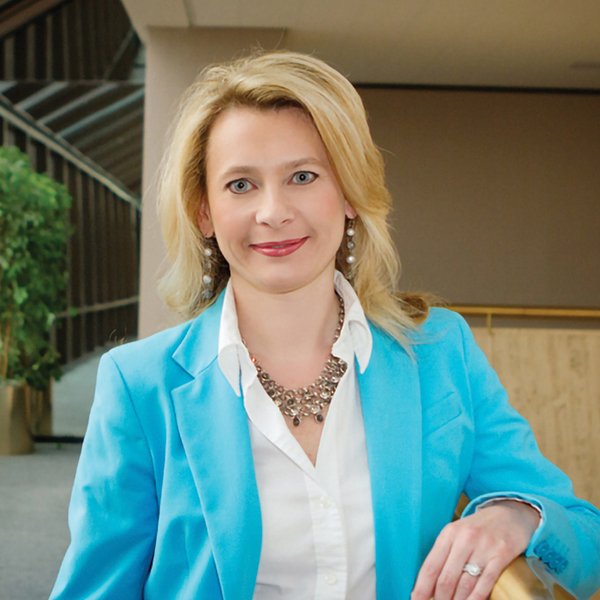 Another means of connecting colleagues, the Colleague Recognition Program, also experienced recent growth."It creates an experience that is inclusive and provides a way for everyone to feel valued and appreciated consistently," says Erica White, director, Employee Benefits. "It is a convenient way to recognize colleagues for exceptional practices of compassion and respect for our patients, our communities and each other." In the past year, the program was expanded to provide access to every HCA Healthcare colleague, allowing anyone to give and receive recognition once they register through the website. Some recognitions include points, which can be redeemed for rewards including gift cards, toys, tools, electronics and hundreds of items in an online catalog.
From family planning and mental health to recognizing colleagues for best practices in the workforce, the benefits of being part of the HCA Healthcare family are extensive. Says Terry, "Now more than ever, people are making career decisions based in part on the culture and benefits offerings. We strive to make sure we are competitive, not just with other healthcare organizations, but with all companies."
HCA Healthcare colleagues now have two ways to improve their financial well-being thanks to preferred banking partners HCA Healthcare Credit Union, provided by BCU, and Bank of America. Colleagues who join the members-only, not-for-profit credit union will enjoy lower rates, fewer fees (and no fees when possible), higher dividends, and more innovative products and services that can also be found at many other financial institutions. Bank of America customers who set up a direct deposit account will enjoy a special bundle of no-fee banking services, as well as discounts on mortgages for eligible colleagues, investment solutions from Merrill, and Life Plan to help set and track financial goals. 
For more information, go to HCAhrAnswers.com, choose HCA Rewards and enter "Banking" in the search box.