The HCA Healthcare Scholars Program helps children of colleagues achieve a post-secondary education.
Education and opportunity are often the gateway to advancement. We're helping our colleagues and their children have both. Last January, The HCA Healthcare Foundation, in partnership with Scholarship America, launched the HCA Healthcare Scholars Program, which provides up to $5,000 for higher education expenses for each scholarship recipient.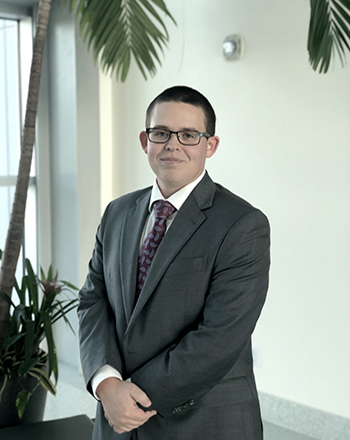 "This shows that HCA Healthcare believes in education and investing in the future workforce," says Owen Theeck of Cypress, Texas, who attends Embry-Riddle Aeronautical University in Daytona Beach, Fla. "This scholarship will enable me to further participate in professional education programs."
In this competitive program, scholarships are available to dependent children (age 26 and younger) of full- and part-time HCA Healthcare–affiliated colleagues. Applicants must be biological children, stepchildren or legally adopted children and be living with or primarily supported by the colleague. They can be high school seniors, high school graduates or post-secondary undergraduates who plan to enroll in at least 12 hours of study at an accredited two- or four-year college, university or vocational-technical school in the U.S. for the upcoming academic year.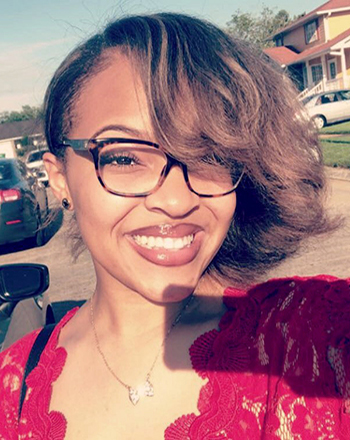 I'm so honored and blessed to receive this award, for myself and my mother," says Razzmin Lofton of New Orleans, La., a student at Xavier University of Louisiana. "As a single parent, she works countless hours to provide for me and my sister. My mom considers HCA Healthcare to be her second family. And who looks out for you more than family?"
HCA Healthcare Scholars Program awards are merit-based. While it's not required, applicants may elect to provide financial information to demonstrate need for an award larger than the $2,000 minimum. Other selection criteria include academics, demonstrated leadership, participation in school and community activities, work experience, a statement of career and educational goals and any unique personal or family circumstances. Awards are granted annually, but recipients can reapply each year they're eligible.
For some recipients, the HCA Healthcare Scholars Program awards helped turn a distant dream into reality.
"I never expected to graduate high school, let alone go on to college after enduring a triple concussion playing soccer the first week of my freshman year of high school," says Hannah Thomas of Summerville, S.C. "I was left with permanent amnesia, had to relearn everything and lost 40% of my vocabulary."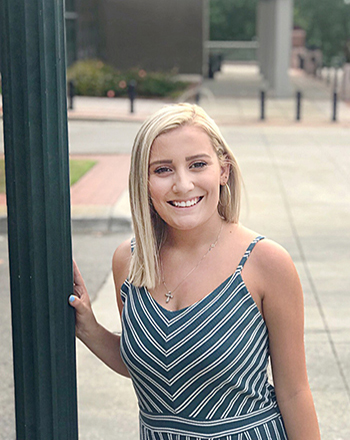 Since that time, Hannah was able to recover and graduated from high school with a 4.0 grade point average. Last year, she finished her freshman year at Trident Technical College in Charleston, S.C., with "high standing." But her family was still saddled with significant medical expenses due to her injury and subsequent rehabilitation.
"With this scholarship, I'll be able to fulfill my dream of becoming a physical therapy assistant, specializing in sports-related injuries," says Hannah. "I'll be able to give back and help others who experience what I went through. I hope to be an inspiration to my future patients."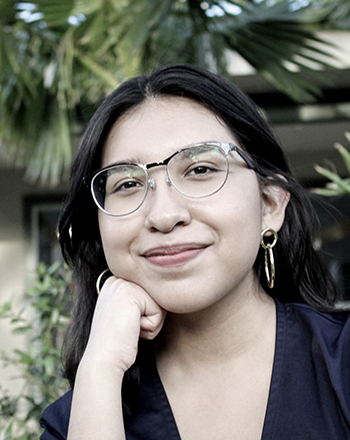 Mia Estrada of Corpus Christi, Texas, is a first-generation college student at the University of North Texas in Denton. She says she felt like "a big weight was lifted off my shoulders" after learning she was a scholarship recipient.
While attending college as a full-time student, I've worked two jobs and volunteered with the campus newspaper," says Mia Estrada of Corpus Christi, Texas. "Being a scholarship recipient means so much to me. I'm many steps closer to finishing my goal of graduating."
Ultimately, some recipients, like Hannah Thomas, or Daniel Habib of Roanoke, Va.—a biophysics major at Johns Hopkins University in Baltimore, Md.—may even pay the award forward by contributing to the medical field.
"I aspire to tackle societal issues from both scientific and moral fronts while pursuing a medical degree," says Daniel.
"Any email where the first word is 'Congratulations!' is exciting," says Emily Covington of Chesterfield, Va., who's attending Virginia Commonwealth University. "This scholarship was especially exciting because it came not only from my hard work and experiences, but also my mother's. She's worked for HCA Healthcare for many years, so this scholarship is also recognition from the place she's put so much time into."
For eligible colleagues, HCA Healthcare provides the following education-assistance resources: CollegeCoach!, an education and advising program; a student loan assistance program that offers financial-wellness coaching plus a monthly benefit to help repay student loans; and a tuition reimbursement policy that offers up to $5,250 in tax-free reimbursement each calendar year for higher education courses plus education discounts.
HCA Healthcare Scholars Program: By the Numbers
$2.9M scholarship funds awarded for the 2019–20 academic year
791 recipients, from 16 states; 14% are first-generation college students
$5,000 maximum scholarship for recipients with financial need
$2,000 maximum scholarship for recipients not demonstrating financial need
Applications open on January 3, 2020.
To learn more about the application process, click here. To speak to a program representative, call 507-931-8398 or 800-537-4180.