Care comes in many forms as we expand our reach in the communities we serve.
Our unyielding mission to care for and improve human life doesn't stop at the walls of our facilities. Through volunteer commitments, targeted investments and strategic partnerships with charitable organizations, HCA Healthcare has remained dedicated for more than 50 years to the communities where we serve. 
Now, with generous colleagues numbering more than a quarter-million — working at more than 2,000 sites of care in 20 states and the United Kingdom — we have the opportunity to create an even greater impact in our local communities by leveraging our network, scale and values. We've expanded long-standing partnerships while establishing new connections to improve our impact.
Disaster Relief: American Red Cross
This renowned humanitarian organization is synonymous with disaster relief around the world. Since 2019, thanks to a $500,000 contribution to the Annual Disaster Giving Program (ADGP), HCA Healthcare has reiterated our support, helping to meet the needs of people affected by disasters of every description, nationwide.
"We know firsthand the help the Red Cross provides to people and communities during the most difficult times," says HCA Healthcare CEO Sam Hazen. "HCA Healthcare's culture is built on a deep-rooted belief in taking care of others while taking care of each other, and we are privileged to continue our support of disaster-relief efforts by the Red Cross."
Through an employee match program, HCA Healthcare and our colleagues share a long history of joining with the Red Cross in providing disaster relief. Over the past three years, HCA Healthcare has provided $2.5 million in financial support for hurricane relief, including for Hurricane Harvey in 2017 and hurricanes Florence and Michael in 2018. Moreover, HCA Healthcare has contributed more than $1 million to help the Red Cross fund capital campaigns such as bloodmobiles for mobile blood donations, the Home Fire Campaign to put smoke detectors in homes and Together We Prepare disaster training. Contributions to the ADGP provide a reliable funding base and enable the Red Cross to provide services to people in need at no cost.
In partnership with the American Red Cross and other relief organizations, as well as local police and fire departments, we have plans in place to respond quickly to meet immediate needs after a disaster. 
With planning and preparation, we are able to stay ready to respond to emergencies. Teams operating out of regional offices and our corporate headquarters in Nashville, Tennessee, participate in regular drills and full-scale disaster exercises so we can deploy when needed. Our scale allows us to enter into nationwide contracts for ambulances, helicopters, medications and other resources that may be needed in an emergency.
"Every day, people turn to the American Red Cross for help," says Trevor Riggen, senior vice president, American Red Cross Disaster Cycle Services. "With the advance support of HCA Healthcare and its employees, the Red Cross can prepare individuals and communities for the unexpected and provide relief whenever and wherever disasters strike."
Maternal and Infant Health: March of Dimes
Our partnership with March of Dimes is another way HCA Healthcare demonstrates our commitment to the health of all moms and infants. 
More than 215,000 babies are delivered each year at our hospitals — more than at any other healthcare provider in the nation. Our support of March of Dimes extends through participation in the March for Babies events, as well as our use of NICU (neonatal intensive care unit) Family Support materials in our facilities, helping the organization have an even greater impact on those they serve.
"The March of Dimes family support system is extremely valuable," says Shawntay Gadson, lactation consultant at affiliate Memorial Health in Savannah, Georgia. "Most parents in the NICU are feeling a sense of loss, in addition to mourning the loss of their planned birth experience. My goal has always been to help the parents' loss feel like a gain. In the NICU, our parents gain a family — a support system that will be here throughout their journey. Seeing the parents find joy and strength through one of the most challenging times in their lives gives me purpose."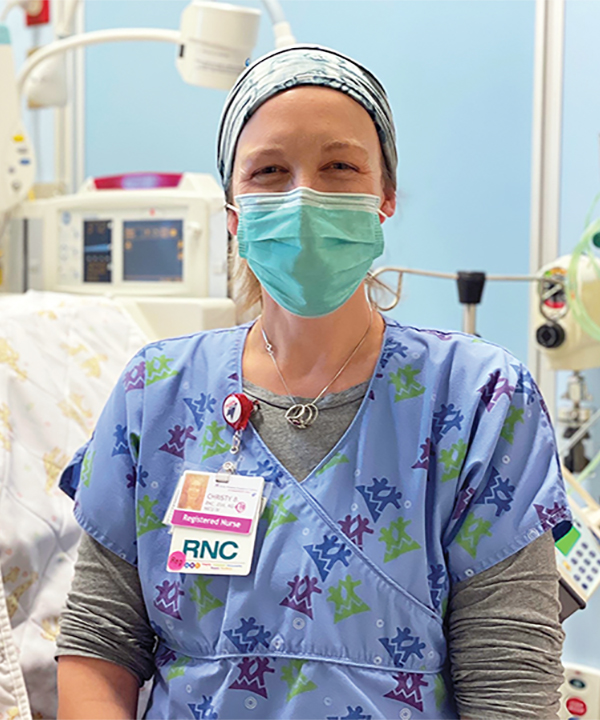 For HCA Healthcare nurse Christy Browning, March of Dimes' focus on cutting-edge research and funding for advanced NICU care fuels her own passion for infant care at Rocky Mountain Hospital for Children in Denver, Colorado. Christy appreciates the March for Babies campaign and sees it as a powerful opportunity for families, healthcare providers and the community to come together.
"One of the more moving parts of the event is how welcoming it is to all families, even those who have known loss," says Christy. "The Remembrance Gardens help keep people present in the realities of what some families face."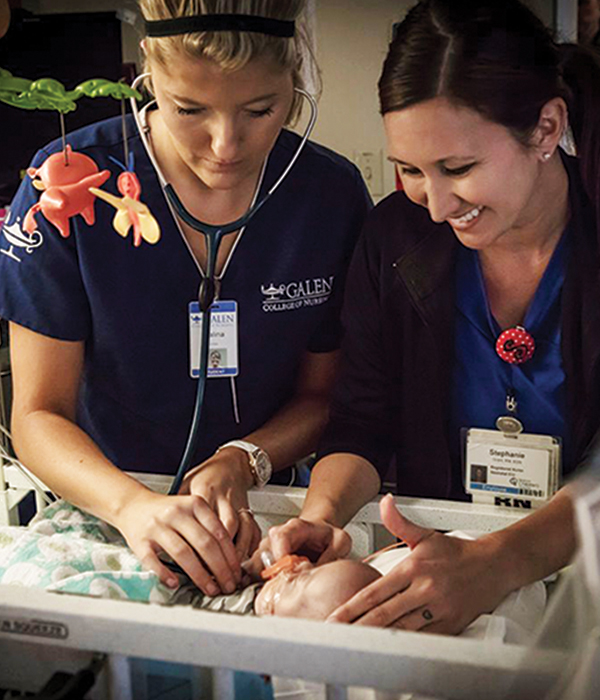 Tomorrow Gets a Boost Today
For more than 50 years, HCA Healthcare has been caring for communities. One of the latest examples: the Healthier Tomorrow Fund, a $50 million impact resource that supports partnerships focused on addressing high-priority community needs and health equity.
Established by the HCA Healthcare Foundation, the fund will initially provide grants to nonprofits in 25 communities where HCA Healthcare has a presence, with plans for expanding to other markets. Up to $5 million will be distributed in its first year. 
According to Joanne Pulles, HCA Healthcare vice president of community engagement, the fund will focus on five main areas: mental wellness, healthcare careers, maternal and infant health, heart health, and cancer care. 
The fund, says HCA Healthcare CEO Sam Hazen, "will provide opportunities to make a lasting, meaningful impact in the communities where our colleagues live and serve."