The STOP THE BLEED® campaign aims to educate everyone on the basic skills needed to treat a life-threatening bleeding injury.
The No. 1 cause of preventable death after injury is blood loss, according to the American College of Surgeons. Learning how to stabilize a bleeding victim and apply a tourniquet could help save a life.
"It's simple, quick to teach and easy to apply. Everyone from children to adults can be taught," says Donna Lemoine, MBA, BSN, RN, TCRN, assistant vice president of operations, HCA Healthcare Trauma Services.
In the wake of increased mass casualty events across America, training and community education around trauma care is now more important than ever before.
Someone who is severely bleeding can bleed to death in as little as five minutes. That's why bleeding control — keeping the blood inside the body — is the purpose of STOP THE BLEED® training.

May is National STOP THE BLEED® Month and HCA Healthcare's 103 trauma centers are leading efforts to offer free STOP THE BLEED® classes for the community and for colleagues.
"It's not just for someone who's a nurse at the bedside or a physician — everyone can be taught how to apply a tourniquet and do the steps to control bleeding," Donna says. "All colleagues and members of the community are encouraged to take the training."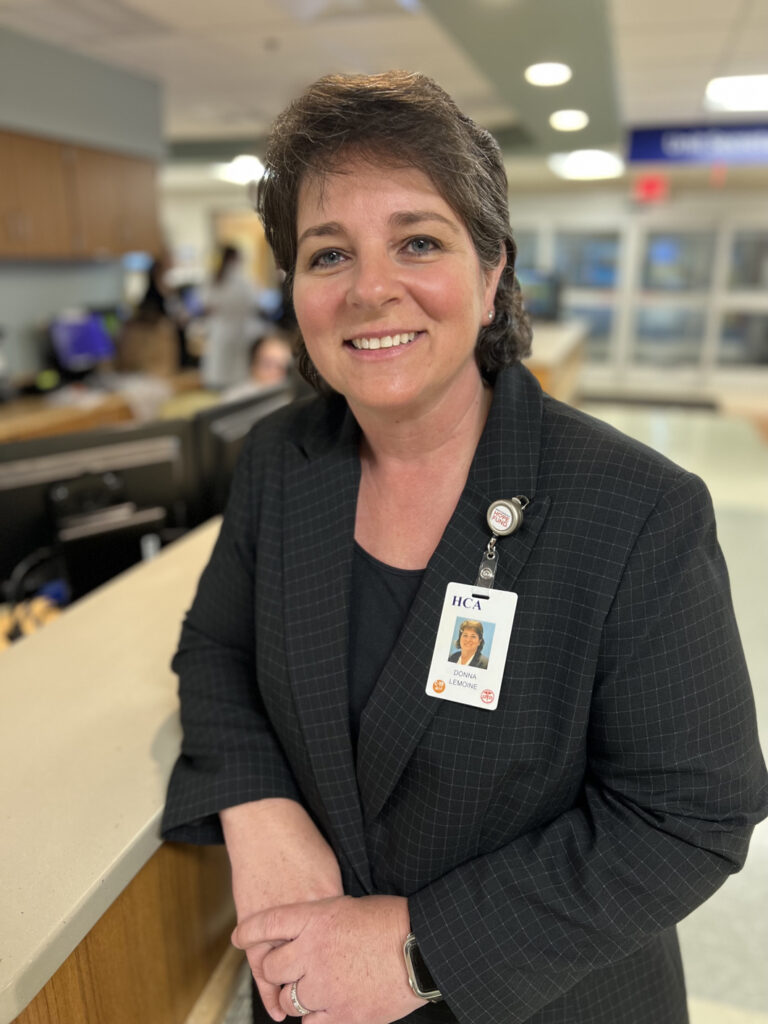 Training participants will observe and then demonstrate how to apply pressure, pack the wound and apply a tourniquet. HCA Healthcare colleagues are reminded to complete the brief, 15-minute STOP THE BLEED® HealthStream course prior to attending the hands-on portion of the education.
Donna says it's important to remember that any injury could result in blood loss. She cites playground and workplace injuries as possible causes of puncture wounds that could lead to significant bleeding. Educators, bus drivers, first responders, police officers and courthouse employees could all benefit from the training.
"It's not just to treat gunshot wounds; it's any type of significant bleeding that needs to be stopped before the patient could die from it," she says.
For the date, time and location of an HCA Healthcare hosted STOP THE BLEED® course near you, visit HCAhealthcare.com/StopTheBleed or visit the American College of Surgeons website for a complete list of available trainings.