Last summer, executive leaders shadowed med-surg nurses to learn how to better support care teams.
The first step in implementing effective operational change is listening to those it will impact most. Seeking out the voices of those closest to our patients is what sets up HCA Healthcare for successful change management and progress.
Last summer, hundreds of executives and senior leaders throughout
HCA Healthcare spent time with medical-surgical (med-surg) nurses through the shadowing experience A Walk in Your World. The inaugural event was developed to provide authentic insight into some of the challenges nurses face.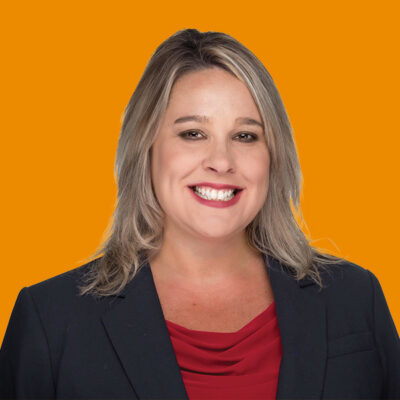 Leaders who are outside of HCA Healthcare hospitals are eager to hear from and understand our nurses and the unique dynamics they are up against. Appreciating the day-in and day-out care being provided lays the groundwork for meaningful process improvement.
"The purpose was to allow dedicated time to walk in [a nurse's] world," says Sammie Mosier, senior vice president and chief nurse executive. "Not only to follow them and see direct patient care, but to do so through the lens of determining how we can help support our nursing workforce."
Participating nurses represented a range of experience levels, from novice to veteran. Executives selected a facility to visit and spent a minimum of four hours with their nurse partners. Afterward, they met with hospital executive teams to discuss what they had experienced. All in all, the program became a true problem-solving activity.
By bringing in a fresh set of eyes and ears, nurses were able to think about their own workflow in a new way. Partnering with those eager to learn resulted in an opportunity to reflect and ultimately identify any areas of need.
Addressing Opportunities to Improve
More than 200 participants also completed a survey about their experience. Executives responded to questions about any issues that nurses encountered and elevated them if there were any process, technology or procedural updates to be considered. They were also invited to recognize nurses and their incredible work. The experience made such an impression that some leaders continued to visit the hospitals they were matched with.
The impact of the visits has set in motion lasting change. As a result of the feedback, one major development has been the creation of a corporate resource council. The council is composed of nurses and partners who directly support them, such as supply chain and pharmacy team leaders. The council helps ensure that nurses have everything needed to do their jobs so they can focus on caring for patients. They also discuss colleague satisfaction comments related to resources.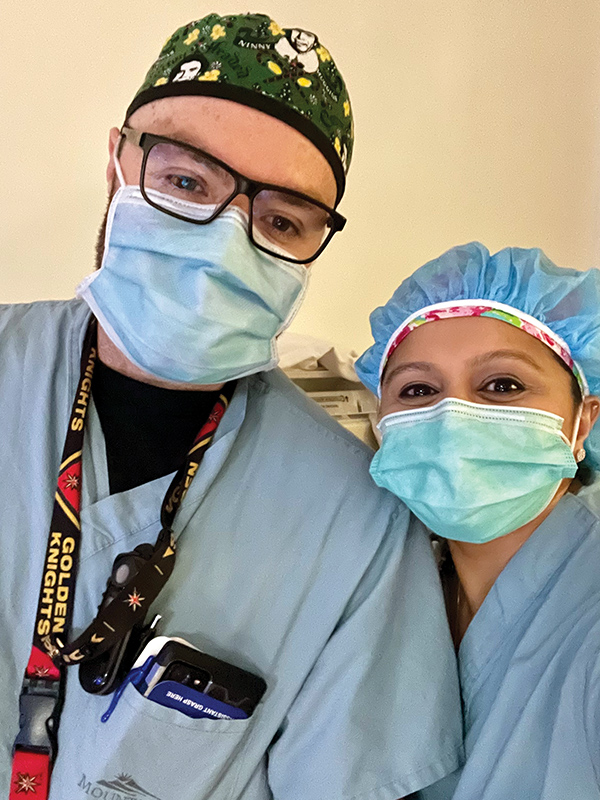 Another improvement prompted by the experience is equipment management. Ron Powell, National Group and Atlantic Group supply chain CEO, says efforts were underway prior to the nurse-shadowing event. But when hospital leaders witnessed firsthand how misplaced equipment can be a roadblock in a nurse's day, new plans were set in motion.
A pilot program devoted to better equipment management was tested in four facilities — two in Florida and two in Nashville – in March 2022. A supply chain coordinator is now responsible for managing equipment through existing multidisciplinary resources. Surveys now indicate significant improvements in equipment availability.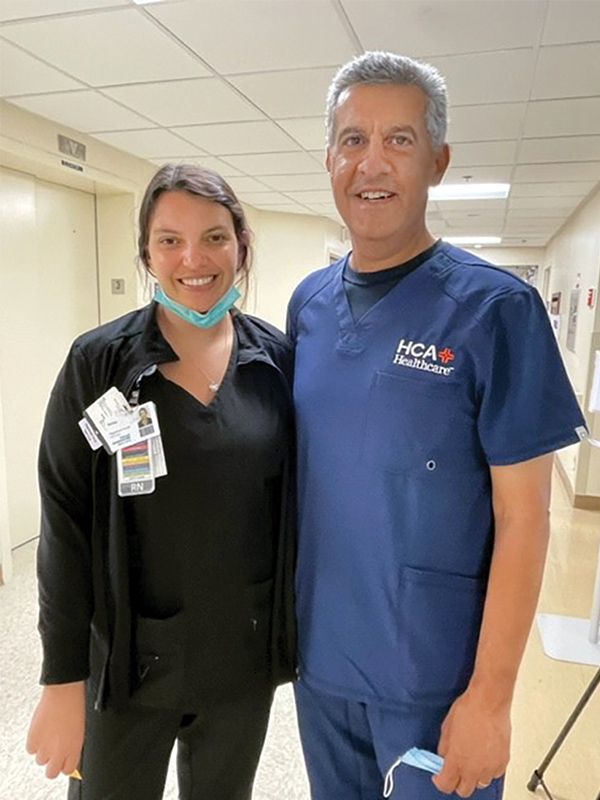 "The entire focus is around keeping a nurse on the unit so they can care for the patients, versus having inefficiencies that take them away from that," Sammie says.
Improved equipment management also led to major rental savings for facilities. The pilot program saw the recovery of 182 pieces of equipment in the first four months and a 73% reduction in daily rental costs. The annualized savings for the four pilots exceeded $700,000, Ron reports. The pilot program's success supported an expansion to 42 additional facilities this spring.
A Truly Rewarding Experience
Magical. That's how Dr. Michael Cuffe, executive vice president and chief clinical officer, describes his shadowing experience at Southern Hills Medical Center in Nashville. He was eager to make it to the hospital, which serves many Medicare and Medicaid patients, and learn from its bedside caregivers.
The opportunity to observe the staff, nurses and patients, as well as the way the executives and leaders interacted, was both a refreshing and eye-opening experience for Dr. Cuffe and other participants.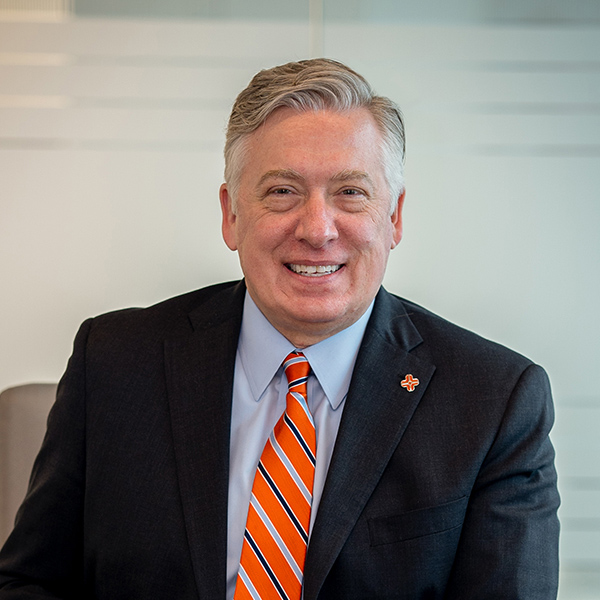 "It brought me back in an instant," Dr. Cuffe says. "Just in an instant, it brought me back to rounding on patients and difficult choices and decisions and the workflow and also how hard it is – the constant moving on your feet. And of course, the patients had no idea who I was. I was just a helper that day. So, it was magical for me."
The time spent on the hospital floor reminded Dr. Cuffe of how impactful executive decisions can be.
First-hand experience of documentation processes shed a light on the importance of MEDITECH expansion, while observations at the bedside highlighted the significance of new patient care models that could incorporate a variety of roles including paramedics, patient care techs and various levels of nurses. A mix of skills on a care team is what generates team solutions and shared ideas.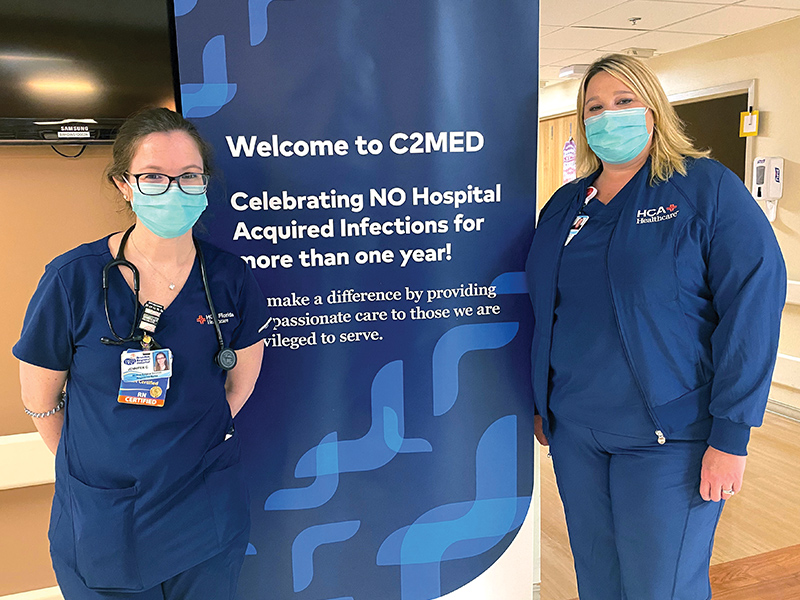 Sammie shadowed a nurse in Florida, then returned six months later to the hospital for a follow up. The Chief Nursing Officer highlighted the changes the hospital-team had implemented as a result of the Walk in your world observations.
"Being able to close that loop with the staff and let them know that their voice is being heard — that's powerful," she says.
Sammie, who started her healthcare career 26 years ago as a med-surg nurse herself, was reminded of what she loved about the profession. Throughout their busy day, Sammie witnessed her nurse shine, delivering competent and compassionate care to her patients.  Sammie was also reminded of the unparalleled importance of teamwork.
"I watched how they flexed and helped each other. Nurses want to be a part of a team and when you have a strong team, you want to come to work every day," she says. Sammie says.