Developing the next generation of mission-driven caregivers starts with education and opportunity.
Investing in the future means investing in the colleagues of the future, and for HCA Healthcare, it's a very intentional, multi-pronged approach.
Since 2015, HCA Healthcare has committed millions of dollars to historically Black colleges and universities (HBCUs) to provide scholarships and internships for high-achieving students. Recently, a $1.5 million donation was allocated to Florida A&M University's (FAMU) School of Allied Health.
This year, HCA Healthcare made its most significant commitment to date: $10 million over the next three years to HBCUs, as well as Hispanic-serving institutions (HSIs). This strategic partnership initiative helps identify young professionals who are graduating in majors such as business, accounting, pharmacy and nursing.
"Nursing is a huge need," says Sharon Dixon Gentry, AVP for Education and Strategic Partnerships in HCA Healthcare's Diversity, Equity and Inclusion Department. "The goal is to create a pipeline of talent by building strategic, innovative partnerships, providing future healthcare leaders with myriad opportunities to connect with HCA Healthcare."
The partnership has mutual benefits, as well. For example, nursing professors could join a hospital board to learn firsthand about industry needs and challenges.
"This level of intentionality in creating deep relationships is historic for HCA Healthcare," says Sharon. "These initiatives are literally changing lives."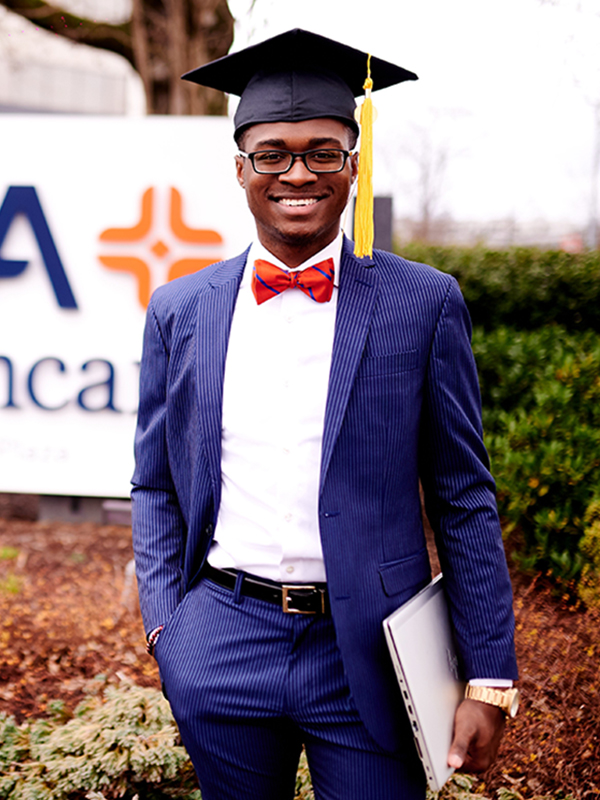 Myles has always had a knack for numbers, so he thought he might become a financial advisor or a stockbroker. Then he met someone who told him about the many career opportunities offered by HCA Healthcare.
"You can use the skills that you're really good at — money, numbers and statistics — in other fields, too," he says. "It opened my mind, and that's when HCA Healthcare kind of walked into my life. It's been here ever since."
During his junior year at Fisk University, Myles received an internship through the HCA Healthcare Scholars Program. The internship was key in his decision to pursue a career with HCA Healthcare after graduation.
"I always tell people that what I love so much about HCA Healthcare, in general, is that when you come here for an internship, they don't treat you the way interns typically get treated. In my other internships, I was basically an errand person or a paper pusher," Myles recalls. "I made sure everybody had their coffee, or I delivered a paper from this place to the next. With HCA Healthcare, they gave me applicable, on-the-job training that actually had value to the enterprise and gave me a sense of responsibility.
That was crucial to me because it gave me the opportunity to actually get real experience that was pivotal to getting me prepared for graduation," says Myles.
His internship was so successful that Myles continued working for HCA Healthcare through his college graduation. He juggled his job with academics, as well as managing clubs, campus organizations and other extracurricular projects.
Myles is now an associate project manager in Information Protection and Security.
"I work on cybersecurity and identity access projects," says Myles. "These help protect and provision access to users in our facilities and outside of our enterprise."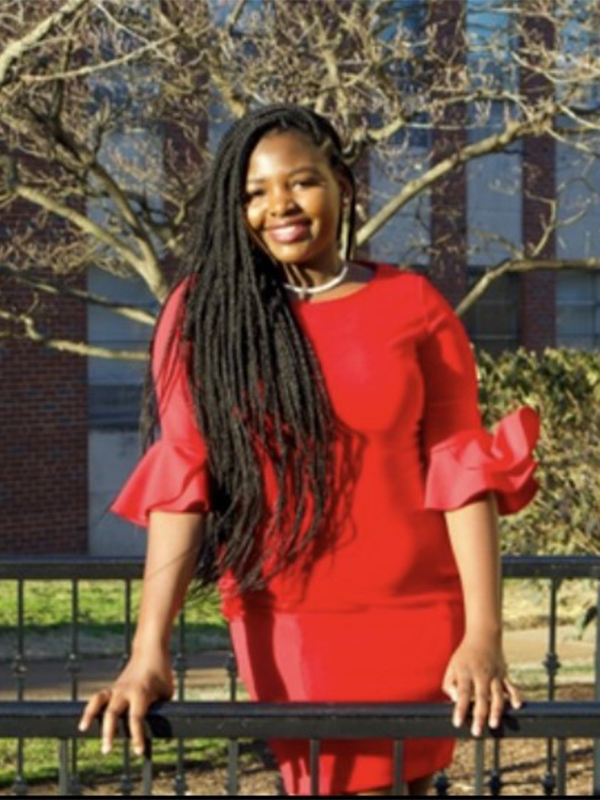 Helping People Who Help People
Daikerra Sweat, a Fisk University psychology major, knows she has a passion for people.
"I'm in the business of joy, just whatever I can do — whether that's customer satisfaction or ultimately helping someone out," she says.
After completing a human resources internship with a biopharmaceutical tech company, she felt compelled to learn more about it.
"It dealt with people, processes and onboarding. So many things that factor into human resources, and I [thought], 'I like this. I need to explore it more.'"
Daikerra also feels a strong connection to Sarah Cannon, the Cancer Institute of HCA Healthcare, because her mother once worked at a cancer center.
"She was the first face that patients saw, and I saw the impact that she had on others. Even though she wasn't the doctor or the person running the test, she still had a hand in what, ultimately, the goal was. I liked what she was doing. It really brightens my day to know that I'm helping someone who's helping someone."
Daikerra, a first-generation college student, says that being an HCA Healthcare Scholar helped alleviate the worry about how she was going to pay for her education.
"I'm a testament to the fact that this scholarship helps offset the cost for students like me who can't really afford it," she says. "I wanted to be an example for not only myself, but also for my siblings and my parents, that I can do this. I'm extremely grateful that I was selected to be a scholar."
The Value of HBCUs and HSIs
Myles aims to dispel any misconceptions about HBCUs and HSIs.
"[They're] not second-tier institutions by any means. I graduated from a very competitive high school. I was accepted by some of the most prestigious institutions in the country. I chose to go to an HBCU — not by force, not by lack of opportunity. People aren't here because they weren't accepted elsewhere, which I think is a common misconception. The teachers here are Ph.D.s. The students here are top students. They ranked high in their high school classes. We're just as intelligent and prepared for the workforce as anybody else."
— Myles Harris
"We may be Generation Z, but we have a whole lot to bring to the table. So giving us a seat at the table — whether that's offering us a scholarship, allowing us to job shadow or having an internship — means a lot. We can bring new perspectives, whether that's with technology, understanding processes and people. We have that creativity and the ideas, and we are the future."
— Daikerra Sweat
"I'm an HBCU grad. I know the greatness that resides in these institutions. I know what these students and graduates are capable of. This is an opportunity to provide them the chance to showcase the best and brightest, to be in an environment that is nurturing and is supportive of the diversity of thought and talent. Literature tells us this is necessary for the success of companies like ours."
— Sharon Dixon Gentry
In Support of HBCUs and HSIs, HCA Healthcare has:
Committed $1 million to Tennessee State University, funding internship opportunities and supporting the growth of the Health Information Management program (2015)
Committed $1 million over four years to fund HCA Healthcare Scholars at Fisk University, providing scholarships, career planning and internship opportunities for high-achieving undergraduates (2019)
Committed $10 million over the next three years to HBCUs and HSIs, offering scholarships and internship programs to students interested in healthcare careers and related fields (2021)
For more information about our partnerships, visit HCAhealthcare.com/about/diversity-equity-and-inclusion