How one doctor brings commitment to his surgical work and his community.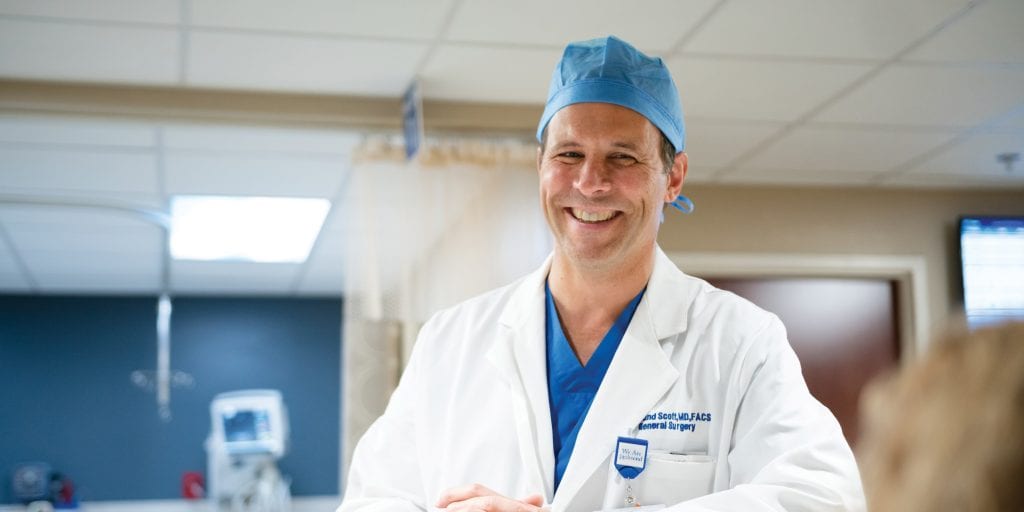 Like HCA Healthcare co-founder Dr. Thomas Frist Sr., Dr. J. Ryland Scott brings a relentless commitment to both his surgical work and to the greater community of Rome, Georgia. In addition to his professional duties, Dr. Scott has participated in several international medical missions, is a founding board member of Restoration Rome, and together with his wife is a foster parent and founding co-chair of a local Young Life chapter.
"I believe in servant leadership," Dr. Scott says. "I'm not concerned with keeping score—unless it involves patient outcomes. I've found that if you work hard for the right reasons, people can see your heart and will trust you. In the medical field, we need to remember why we all answered this call in the first place: patient care."
That commitment led to his recognition as a Frist Humanitarian Award recipient.
"Honestly, there are moments, in the middle of the night when the ER is calling or when I'm missing a milestone in my kids' lives due to a surgical emergency, that make me question my job," Dr. Scott says. "But the reality is, I cannot imagine enjoying anything else more."
And Jennifer and Ryland Scott have plenty of family events to juggle. The couple, with three children of their own, has welcomed eight foster children into their home over the last four years.
"One of the greatest misconceptions is that foster kids are 'bad,' or somehow complicit in their situation,"
says Dr. Scott. "They're just children caught up in circumstances beyond their control and in need of normalcy, structure and love."
Locally, Dr. Scott also works with Restoration Rome, a project founded by his friends Mary Margaret and Jeff Mauer that provides healthcare support for the underserved, education and mentoring, parenting and family/foster family support, mental health services and substance abuse intervention. "I've served as a volunteer, but I'm mostly an ambassador and cheerleader for their vision and tremendous work," he says.
Farther afield, Dr. Scott has taken mission trips throughout the United States and abroad. "The over-arching theme of these experiences is the recognition that every community has its own unique needs, yet the ability to serve is universal. I want to share our material blessings, showing our children the world outside their bubble and enriching their ability to learn from others in different circumstances."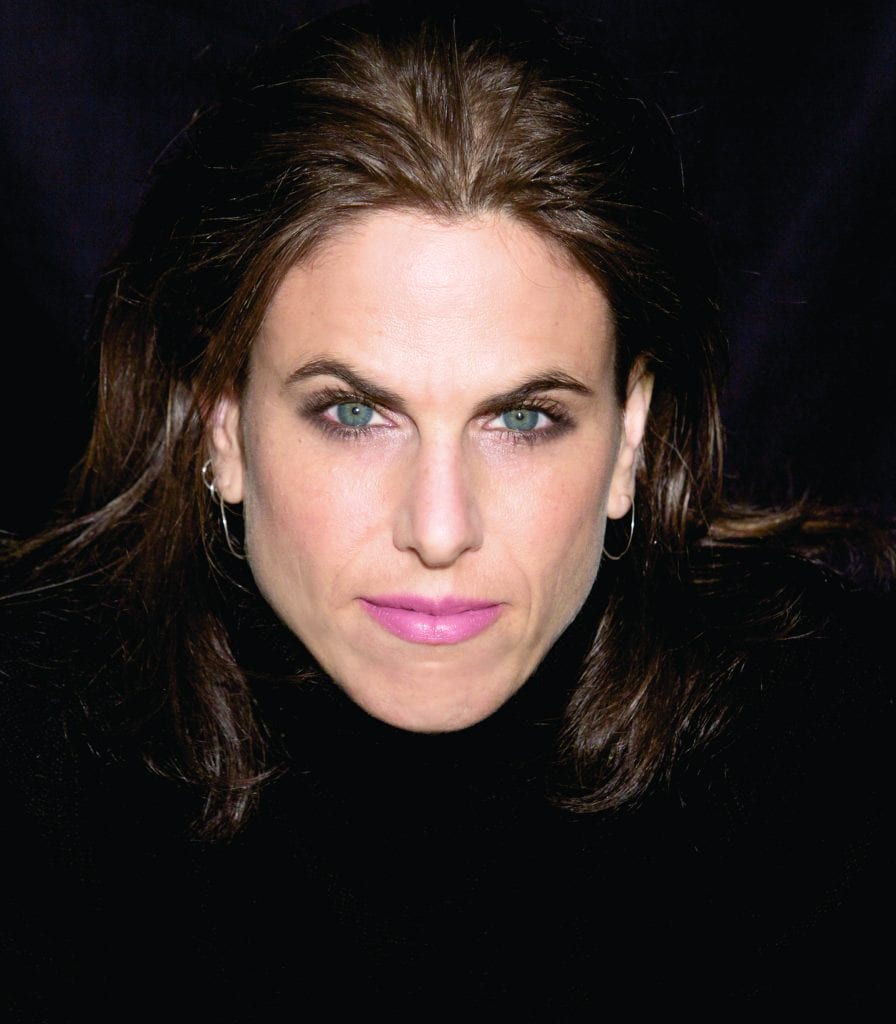 Finalist #1: Joanie Mayer Hope, MD
Alaska Regional Hospital, Anchorage, Alaska
Dr. Hope founded the Alaska Women's Cancer Care Center, the state's first and only practice dedicated to her specialty, gynecologic oncology. She also started Let Every Woman Know, a nonprofit committed to saving lives through local education about gynecological cancers.
Finalist #2: Peter H. Grossman, MD, FACS
West Hills Hospital & Medical Center, Los Angeles, Calif.
A plastic surgeon, Dr. Grossman specializes in cosmetic and reconstructive surgery for burn injuries. He established the Grossman Burn Foundation to promote effective, sustainable solutions for the comprehensive treatment, care and support of burn survivors and their families in the U.S. and abroad.