HCA Healthcare colleagues offer advice for navigating and adapting to a changing workplace.
The coronavirus pandemic has altered the way many HCA Healthcare colleagues do their jobs. Some may be working from home for the first time. Others may be adjusting to new roles created by shifting priorities.
Those changes—in addition to feelings of sadness, confusion, fear and anger that are common during a crisis—can cause stress and even lead to burnout at work.
"Everyone feels stress," says Dr. Frank Drummond, national medical director of behavioral health services at HCA Healthcare, "but burnout is the result of unrelenting stress. People experiencing burnout may feel mentally exhausted, disconnected, unproductive, inefficient at tasks—and simply may not care about their work anymore."
At first, the idea of working from home might seem like the perfect antidote to work stress—no fighting traffic during morning and evening commutes, no agonizing over what to wear. But it can actually cause a different kind of stress. When working from home, the lines between your personal and professional lives can blur, making it difficult to keep them separate. And when access to work is available 24/7—through emails and texts—the feeling can be compounded.
To help, consider these tips from the HCA Healthcare Leadership Institute's "Navigating the New World of Work" toolkit:
Establish a routine. Set a schedule with consistent start and end times for your workday. Get up each morning and get dressed; it will help you feel more confident and set your intentions for the day. And remember to take breaks throughout the day to recharge.
Set clear boundaries. Communicate with your family about your routine and when and how it's okay to interrupt you, if needed. And try to quit at quitting time. Many who work from home find it difficult to unplug at the end of the day, but sticking to your schedule can help you avoid burnout.
Know yourself. Structure your workday to maximize efficiency and tailor your schedule to your body's natural rhythms. Know what will distract you from your priorities and create a plan to minimize those distractions.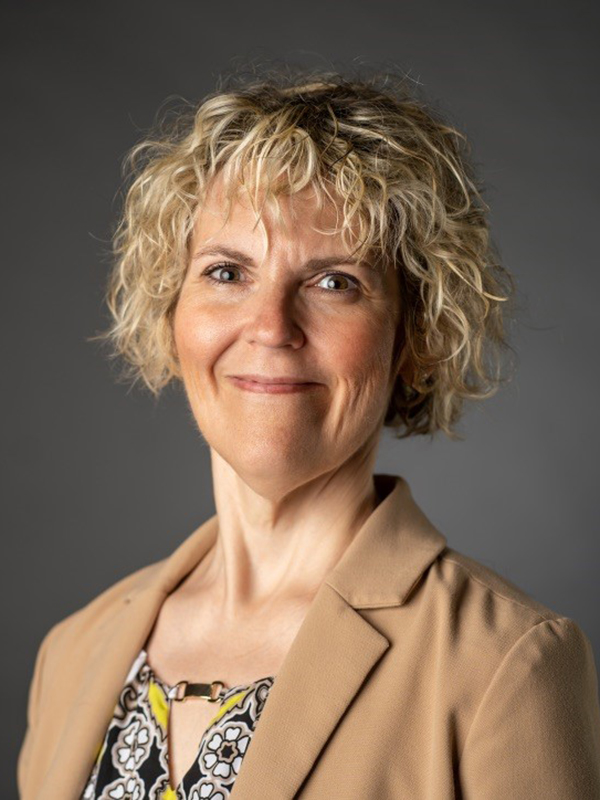 Teresa Lawson, AVP of IT service management for HCA Healthcare, says she's incorporated many of these practices into her new situation: working from home and taking on a new position.
"COVID-19 created a recipe for a busy work life: learning new areas of responsibility, getting to know new staff and managers, working from home and adjusting to my first pandemic."
Lawson says she's avoided burnout by being "intentional" about her daily actions.
"I make it my intention to start and end my day on time and take my lunch break," she says. "I also created a dedicated home workspace to help me mentally switch between work and home modes."
The stress of working in hospitals and other healthcare settings during the COVID-19 crisis can be overwhelming, too. Healthcare workers can develop compassion fatigue, or stress caused by exposure to trauma. That's when it becomes even more critical to take care of yourself.
"It's easy to play up the importance of self-care to our patients while downplaying it for ourselves," says Amy Rushton, DNP, APRN-BC, vice president of behavioral health at HCA Healthcare. "Resist the urge. Try and eat right, exercise and sleep. Develop a new hobby, learn a new skill, FaceTime with friends and stay connected."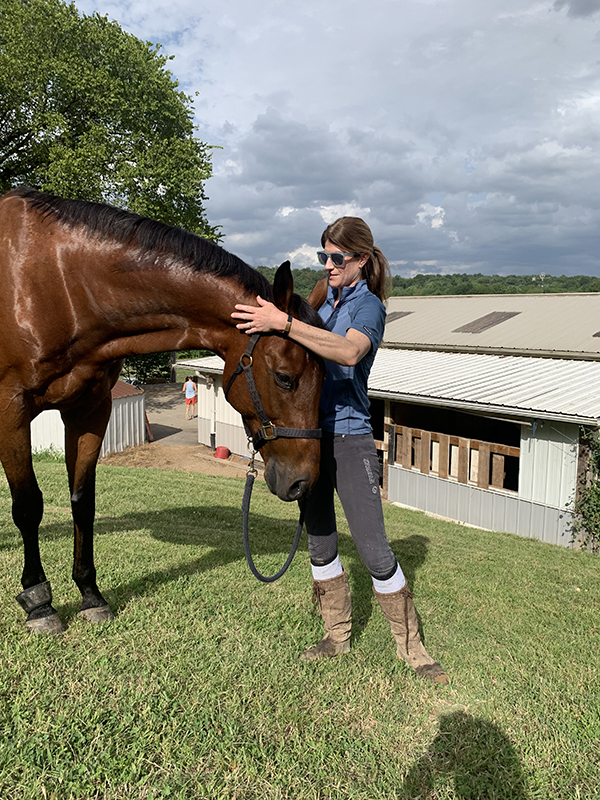 Sydney Hester, MD, an infectious disease physician at TriStar Centennial Medical Center, says she finds wellness and restoration in relationships.
"Time alone reading my Bible and praying keep me grounded, while conversations and playtime with my husband and daughter are fuel to my soul," she says. "Support from the amazing team at TriStar Centennial gave me the team dynamic to manage the increased workload. But my special place of restoration and health is at the barn, riding my horse, Hughey."
For Diana Gayle, MSN, RN, CCRN-K, LSSYB, a cardiovascular coordinator at HCA Houston Healthcare Tomball, the coronavirus pandemic meant adjusting to a whole new job description—as the "PPE czar." Gayle says HCA Healthcare's mission keeps her positive.
I believe in our mission: Above all else, we are committed to the care and improvement of human life. I keep that in my mind and in my heart.

— Diana Gayle, cardiovascular coordinator, HCA Houston Healthcare Tomball
Taylor Hoover, RN, says she never imagined that her first year as an ICU nurse at Reston Hospital Center would come in the midst of a pandemic.
"As cliché as it may sound, it has taught me to appreciate the little things. Little things like surprising my patient with a visit from her daughter, where she could see her and talk on the phone through the glass doors," says Hoover. "Seeing the smile on her face reminded me exactly why I am an ICU nurse. These little things rejuvenate me mentally, physically and emotionally to keep smiling and keep fighting each day."
For more helpful tips, view "The Path Forward" toolkit on the Atlas Connect homepage and check out this video, which includes helpful advice from Medical City McKinney's behavioral health medical director, Dante Burgos, MD.