These benefits and resources help take care of the colleagues we work with every day.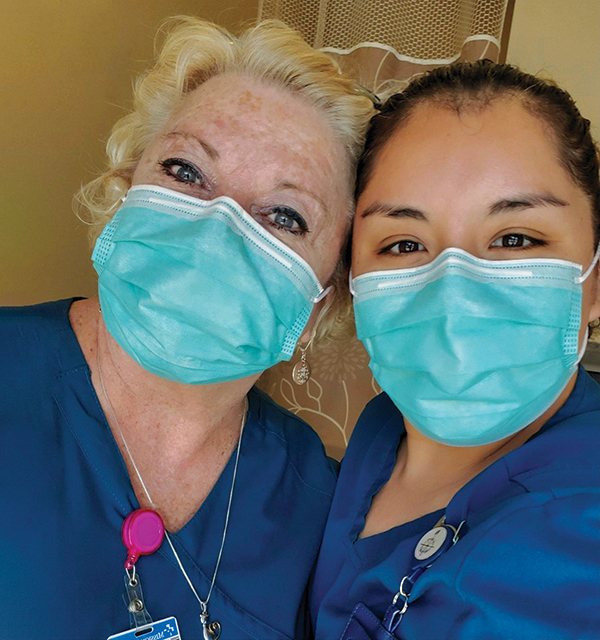 It can be valuable for companies to see their relationship with employees as that of a family. At HCA Healthcare, we don't just see it that way. We live it that way.
The well-being of our colleagues is paramount, not only in times of crisis, but also every day.
"The pandemic helped us recognize that we needed to approach well-being benefits and resources from a different perspective," says Charlene Jones, SPHR, SCP, assistant vice president for Benefits Operations.
"We've really had to use a new lens to determine how we can increase awareness of what's available and to find new ways to deliver support and take care of colleagues and their families.
"We're committed to the care and improvement of human life, including the lives of our colleagues. For the Benefits team, our theme for well-being in the past year has been Take Care."
A nourishing environment encourages growth, but it also furnishes a sense of comfort and a safe haven during turbulent times.
Programs designed to counter the stresses of everyday life — including the workplace — became even more important when the pandemic affected the healthcare field so deeply. But steps were already being taken to improve many of these resources. The Nurse Care service, for example, provides hospital-based nurses with free and unlimited confidential phone access to a counselor, 24/7.
"In early 2020, we had a plan for a phased rollout of Nurse Care over a nine-month period," says Charlene. "Once the pandemic hit, we quickly introduced the program in just a few weeks across the organization. It has received a tremendous response."
Last year, the Nurse Care line received more than 20,000 calls. 
HCA Healthcare also transitioned the Employee Assistance Program to Optum Wellbeing Services, "which offers so much more than a traditional EAP," Charlene says. Any member of the household can use Optum's free counseling and referral services to speak to a professional therapist in person, by phone, online or via text message for up to five sessions per issue, says Charlene. If more support is needed, Optum can direct colleagues to assistance in areas such as financial and legal matters, couples counseling, mental health, and substance abuse.
Opportunities for virtual delivery of care continue to be embraced by patients and colleagues alike during this time. 
"Our partnership with Doctor On Demand offered free telemedicine services to all colleagues and their dependents in 2020," explains Charlene, adding that those groups used the remote service for more than 15,000 visits last year. "And we've continued free behavioral health visits through 2021 for colleagues and their dependents enrolled in an eligible HCA Healthcare medical plan."
Also available is Talkspace — an application that allows you to speak to a licensed therapist by text or live video — and the Sanvello app, which offers self-guided resources to manage stress, anxiety and depression. "Most therapy visits now are handled virtually because colleagues can get help in a more efficient and convenient way," says Charlene.
In the midst of the hardships of the pandemic, colleagues have had access to some new and improved resources as well.
"We've repackaged how we communicate our well-being benefits to increase awareness and help colleagues find the support they need at the moment they need it," Charlene explains.
Language can present a formidable obstacle, especially given the broad demographic that HCA Healthcare both reaches and represents.
"We want to make sure all colleagues are equally informed and have access to the information they need," says Charlene. "All of our benefits vendors, including BConnected, have language services so colleagues can call and speak to a representative or translator about their benefits questions. Optum Behavioral Health can also help HCA Healthcare medical plan participants find providers who speak their language."
Our independent, nonprofit, colleague-supported HCA Healthcare Hope Fund provides another layer of protection and an additional resource.
"For 16 years, colleagues have turned to the Hope Fund to help one another in a time of need," says Hope Fund President Joe Flynn. "It has helped over 41,000 colleagues with a total of more than $70 million after a sudden illness, injury, or death in their family, or when disaster struck."
During the pandemic, the Hope Fund expanded assistance to address needs related to child care and remote learning.
"Most of the COVID-19 assistance has been for illness, past-due rent or mortgage, and even funerals," says Joe. More than $3.6 million in pandemic grants have been made to over 2,100 colleagues, and 2020 set a new record for the Hope Fund, as it provided more than $10 million when our colleagues needed it most.
HCA Healthcare and Hope Fund administrators say the key is awareness of what's available. "We want to get the word out to colleagues that they are not alone," Charlene emphasizes. "We encourage them to take that first step to see what's on the Wellbeing Hub and find what they need. We are here to help."
More Than Just a Place to Work
HCA Healthcare offers the following to support colleagues and their families:*
• Free counseling and referral services, including for mental and emotional well-being
• Free tobacco-cessation program
• Free preferred generic drugs and in-network preventive care services
• Free legal and financial counseling
• Adoption assistance
• Paid leave for family and maternity
• Referral services for child care, tutoring, elder care, pet care, help with special-needs children and other household support
• College-planning resources
• Consumer discounts
• Weight-management and healthy-living tools
*Not all benefits are available in every facility.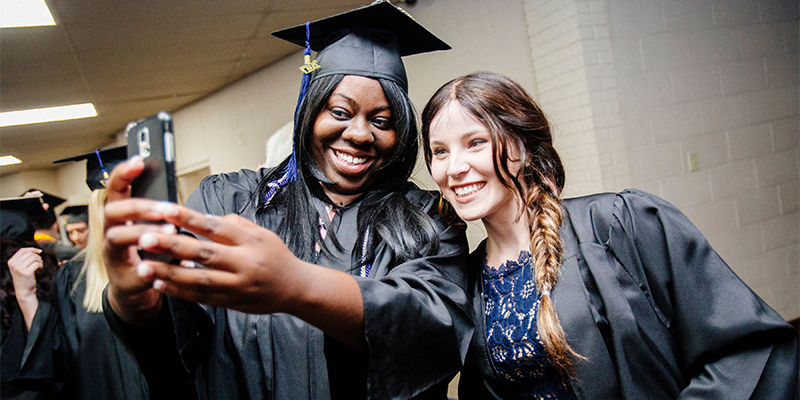 To ease financial pressures and ensure that colleagues are able to manage the family budget, HCA Rewards offers:
• Optum financial resources: tools for setting a budget, building savings, eliminating debt and more; includes two free 30-minute calls per topic
• Student loan assistance: monthly benefit of $100 (full-time) or $50 (part-time) to help colleagues repay student loans for a degree already completed, plus free sessions with a financial wellness coach
• Financial Soundings: personalized Retirement Readiness Scores and expert financial advice to find ways to increase 401(k) plan savings and take the stress out of retirement planning
HCA Healthcare's education assistance program includes the following resources for eligible colleagues:
• Tuition reimbursement: up to $5,250 each calendar year for eligible higher education tuition expenses
• Galen College of Nursing: online registered nursing to Bachelor of Science in nursing program with no out-of-pocket tuition expenses, to make nursing education more achievable and eliminate the need for student loans
• Clinical certification support: prepaid vouchers, test fee reimbursements and bonuses for achieving specific, nationally recognized clinical certifications
• College coach: free sessions with an academic and college finance advisor to discuss school considerations and career-relevant education options
• Family education resources: scholarships for dependent children, discounted tutoring services, access to tools for locating or starting a local learning pod, and support for children with learning disabilities