A focus on HCA Healthcare's new partnerships and programs
It goes without saying that nurses play a vital role in the success of HCA Healthcare through the compassion, skill and dedication they bring to their jobs every day. Working through a pandemic and attrition due to an aging workforce has made recruitment and retention more challenging. Meaningful recruitment efforts at HCA Healthcare involve reaching potential colleagues through a variety of ways. Here are some of them:
HCA Healthcare values its partnerships with nursing schools as a way to encourage students to enter the profession. The acquisition of Galen College of Nursing in 2020 added another well-respected academic institution to the other nursing schools associated with the organization: Mercy School of Nursing and Research College of Nursing. Adding them allows HCA Healthcare to expand access to quality nursing education.
In addition to HCA Healthcare's own nursing schools, strong partnerships with local institutions are encouraged in each division.
"Historically we've done a lot in our markets to provide staff as adjunct professors, fund faculty positions or serve as a place for clinical rotations," says Steve Tarkington, vice president, HCA Healthcare Center for Clinical Advancement. "We took that dedication to education to the next level this year by creating an academic affairs liaison in each division to further enhance those relationships."
That role includes job and career fairs attendance and collaborating with hospitals, faculty and students. The Advanced Student Experience (ASE) Pre-Licensure Transition to Practice program at Las Palmas Del Sol Healthcare is one example of a program resulting from the strong partnerships between HCA Healthcare and regional schools.
"Making the transition from student nurse to the professional practice environment can be challenging, so we designed this program for senior students in their final semester of nursing school to complete additional hours of guided clinical experiences with a designated certified preceptor in a high-need specialty area," says Toni Swinton, division vice president, clinical education. "This not only provides additional support to students, but aligns them directly with a role in our organization upon graduation."
Looking at a more nontraditional path to nursing, HCA Healthcare developed a pathway program to help colleagues already working in the system gain the skills and training necessary to transition to the nursing field. This program provides colleagues support in finding the pathway to success in a new career, navigating everything from which classes they need to take to applying for HCA Healthcare's tuition reimbursement program. The pathway program can take many forms, from helping an LPN become an RN to giving all interested colleagues the resources necessary to train in-house as a CNA.
New Avenues of Recruitment
The U.K. recruitment team and the Wellington Hospital in London found a new avenue to recruit healthcare professionals through a charity, Talent Beyond Boundaries, which matches skilled refugees with companies.
In 2021, Talent Beyond Boundaries helped facilitate the hiring of 20 qualified individuals who had been forcibly displaced from their native countries into nursing positions at the Wellington Hospital. The program's initial success prompted the hiring across the U.K. division of 30 more nurses in 2022, with more to come.
"For us, it was important to develop new ways to welcome and support professionally skilled colleagues from overseas as we work to build exceptional and diverse teams," says Rebecca Baron, Talent Director, HCA Healthcare U.K.
One hire, Ahmad Theibich, an orthopedic nurse at Wellington Hospital, has found everyone to be very welcoming and supportive as he adapts to his new environment.
"I'm learning new techniques such as robotic surgery, which we didn't have in Lebanon, and I'm looking forward to many more new experiences here in the U.K.," Ahmad says.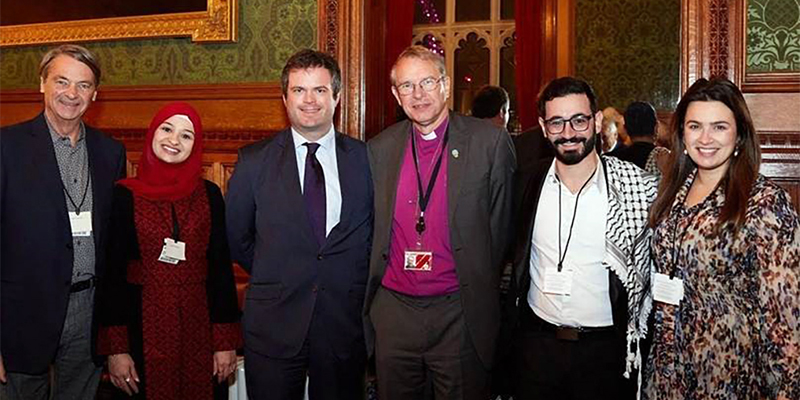 Improving the Work Environment
There are a number of programs to ensure the transition for new nurses goes smoothly and that career nurses have the support they need. They include:
• StaRN. Helps new nurses transition to the clinical work environment. For the first 10 to 16 weeks, depending on the department, new nurses receive resources to fine-tune their skills through clinical preceptors and classes. Then they transition into a nurse residency program, which provides ongoing support for the remainder of their first year on the job.
• Virtual New Grad Support. Allows first-year nurses to communicate virtually with an experienced nurse through video, voice or text. "It's a solution to provide instantaneous support in those situations when other nurses don't have the experience themselves," says Sherri Hess, HCA Healthcare vice president and chief nursing and informatics officer.
• Virtual Nurse. Telehealth capabilities allow a remote employee to do tasks such as pain reassessments, discharge education or hourly rounding by video. "After implementing this program, we've seen nurse satisfaction improve, and patients also react positively to the video interactions," Sherri says.