HCA Healthcare's partnership with March of Dimes uses clinical data and pioneering research to improve maternal and neonatal outcomes.
For more than 80 years, March of Dimes has worked to address the biggest threats facing mothers and babies across the country.
Through the years, HCA Healthcare — one of the nation's leading providers of healthcare services, with 182 hospitals and 2,300 sites of care — has supported March of Dimes through sponsorship and fundraising efforts. About three years ago, that relationship grew from one of sponsorship into a national partnership.
This partnership involves working together to use combined clinical data and pioneering research to help improve maternal and neonatal outcomes. To really make a lasting impact, their efforts had to focus on healthy mothers throughout their prenatal, intrapartum and postpartum journeys, says Jessica Kolbinsky, director of women's and children's services, HCA Healthcare.
"For us, it was really important to align resources and partner with March of Dimes. Together we created evidence-based resources for the patient and physician to have an impact on improving maternal and neonatal outcomes," she says.
Last year, the partnership worked to improve maternal mortality and morbidity outcomes through postpartum discharge education and by lowering hospital cesarean section rates among low-risk, first-time mothers. The approach includes postpartum education and practices to improve prenatal, intrapartum and postpartum care, and an emphasis on physician and provider care practices and awareness to identify unnecessary C-sections and promote vaginal deliveries.
"We obtained evidence-based practices from our high-performing physicians and collected the data to inform the education, which in return is going to improve outcomes," Jessica says.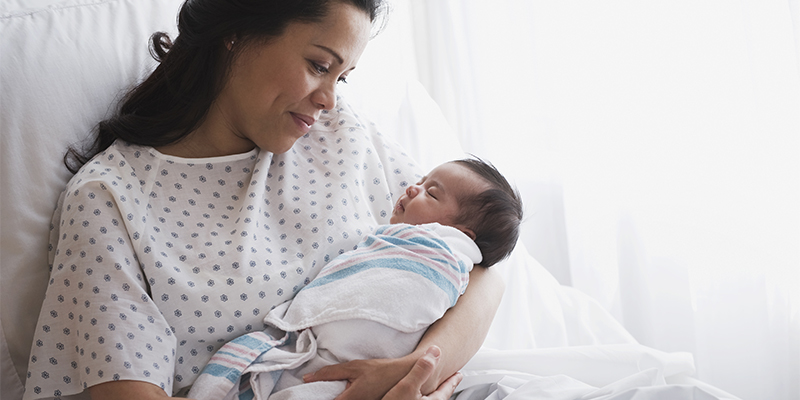 For years, March of Dimes' primary focus was on providing access and support for neonatal intensive care unit (NICU) patients and their families. Pregnancy-related deaths in the U.S. have doubled in the last 30 years, and more women die from pregnancy-related complications in the U.S. than in a number of other developed countries in the world. Additionally, the rates of pregnancy-related death for Black and American Indian/Alaska Native women over the age of 30 are 4 to 5 times higher than their white peers.
HCA Healthcare and March of Dimes identified postpartum education as one key area that can greatly impact maternal mortality. As many as 40% of women do not attend a postpartum visit after giving birth, according to the American College of Obstetricians and Gynecologists (ACOG).
Providers and patients learn more about common postpartum health complications such as high blood pressure, hemorrhage and perinatal depression through a video vignette. The video discusses the importance of the postpartum follow-up visit and encourages new mothers to schedule it prior to leaving the hospital. It will air in some HCA Healthcare hospitals and will be available through a QR code that leads directly to the HCA Healthcare YouTube channel. March of Dimes will share it throughout their community systems as well.
"We not only wanted to make this available to our patients, but we are also excited March of Dimes will be distributing it to their community partners," says Jessica.
Postpartum care is crucial because new moms are at risk of serious and sometimes life-threatening health complications in the days and weeks after giving birth.
Kristen Daniels, vice president of cardiovascular, women's and children's services for the East Florida Division, part of HCA Florida Healthcare, says these measures aim to ensure women have access to prenatal care and appropriate education. Additionally, it develops physicians and hospital colleagues so that they can deliver family-centered and equitable care, support families during their NICU journeys and recognize the need for postpartum support.
"We all want healthy communities, and that starts with ensuring babies get the healthiest start in life — and the March of Dimes and HCA Healthcare collaboration works together to ensure this," she says.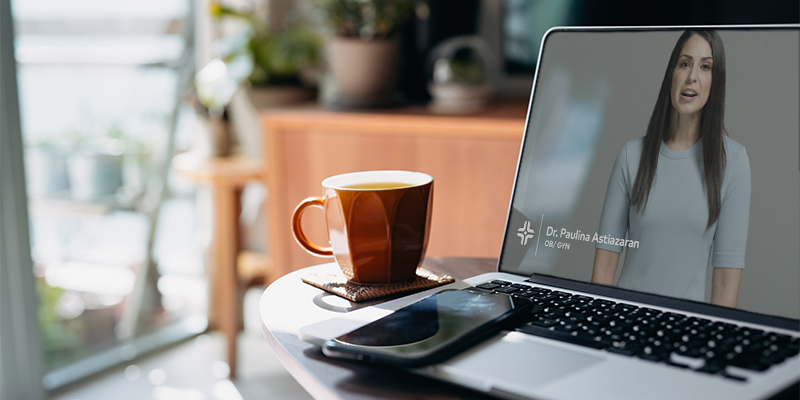 Physician and clinical research and education
Evidence-based practices were obtained from physicians who have effectively reduced unnecessary C-sections and improved maternal and neonatal outcomes, and these practices are used to inform others.
Eighteen physicians were identified to share their practices with peers.
"Our focus was physicians who have strong quality metrics and, in return, great outcomes. We collected that information and created a peer-to-peer education video," Jessica says.
March of Dimes conducted interviews with the physicians to develop a case study promoting vaginal deliveries and the implementation of practices to identify unnecessary C-sections among Nulliparous, Term, Singleton, Vertex (essentially first-time, low-risk, single, head-first-position — also called NTSV) births. It also aligns with the 39-Week Initiative, which opposes elective deliveries prior to 39 weeks of gestation.
The study documents common themes, as well as physician and hospital-level factors that can influence NTSV C-section rates. It also details next steps of the March of Dimes and HCA Healthcare partnership, which includes using their findings to create a physician education video. The video highlights providers, including three OB-GYNs, an RN and senior leadership from HCA Healthcare, who also serves on the March of Dimes board of trustees.
The peer-to-peer video will be part of the physicians and nurses continuing education.
Bringing the community together
Annual fundraisers are still highly visible ways to engage communities and raise awareness of March of Dimes' mission.
The March for Babies walks and Signature Chefs events are March of Dimes' largest fundraisers. Entire communities rally around these popular events, including former patients and NICU graduates, says Kristen, who also serves as chair of the March of Dimes board of directors for South Florida.
"Our hospitals — especially labor and delivery units — get engaged in fundraising and walking in their local March for Babies events," she says.
According to Kristen, The Woman's Hospital of Texas, part of HCA Houston Healthcare, has always been one of the largest hospital fundraisers for March of Dimes in the country, especially when it comes to March for Babies, raising over $125,000.
In 2022, HCA Healthcare raised over $550,000 as part of the division and employee contributions.
HCA Healthcare's East Florida Division, part of HCA Florida Healthcare, encourages its hospitals to use the March for Babies events as an opportunity to reunite NICU babies with their care teams.
"It is so momentous and emotional for the families, the nurses and physicians," Kristen says. "Sometimes the babies aren't babies anymore. They come back as healthy kids who have their whole lives ahead of them."
While March for Babies primarily involves families and hospital staffs, the Signature Chefs events are a fun way to engage key community leaders and donors while highlighting the community's maternal and infant needs.
For Vanessa Phillips, NICU director at HCA Florida University Hospital, these events remind her of her own story. A NICU survivor herself, she was one of the first Safe Haven infants in 1980. She was in the NICU with only the doctors and nurses who cared for her.
"I was then placed in a foster home where my amazing parents adopted me and picked up where the NICU left off, giving me the gift of love and care," she says. "Organizations like March of Dimes are near and dear to me, as they provide fighting chances for mothers, fathers and babies, not only for those like myself, but also for better outcomes for families, improving survival rates for infants."
Read more about how we serve our patients and communities through strategic partnerships.