When colleagues and facilities shine, patients always benefit.
Great chefs always concentrate on the food first, not restaurant ratings. Top athletes? They focus on the game, not trophies. Similarly, in the healthcare profession, the primary objective is always patient care. 
No one goes to work just to earn accolades. Awards are not a competition. They are a confirmation — recognition for a job well done. That's what makes them important. 
"It's a great honor for our top-performing hospitals to be acknowledged for their unyielding dedication to innovation and high value, patient-centered care."

— Dr. Jonathan Perlin, Chief Medical Officer and President, Clinical Operations Group HCA Healthcare.
Leading the way were 17 HCA Healthcare hospitals in eight states that earned spots on the Fortune magazine/IBM Watson Health ranking of 100 Top Hospitals. In addition, our Continental Division — which includes HealthONE, based in Denver, Colorado, and Wesley Healthcare, based in Wichita, Kansas — was named the nation's No. 1 large health system as part of the Fortune/IBM Watson 15 Top Health Systems list. 
"It's a great honor for our top-performing hospitals to be acknowledged for their unyielding dedication to innovation and high-value, patient-centered care," says Dr. Jonathan Perlin, chief medical officer and president of the Clinical Operations Group, at HCA Healthcare. "The commitment of our clinicians, caregivers and all colleagues to drive best practices toward the delivery of safe, effective care has been amplified throughout the COVID-19 pandemic. We will continue to evolve to meet challenges and realize opportunities during this global crisis and beyond." 
Hospitals were selected from more than 3,100 short-term, acute care, nonfederal facilities. Compared with peer hospitals throughout the nation, the top 100 were determined to have better survival rates, fewer patient complications, shorter stays and lower inpatient expenses. 
"Year after year, our hospitals show extraordinary leadership," says Jane Englebright, senior vice president and chief nurse executive. "While this year has brought unique challenges, our care facilities have met [them] admirably and with great resilience, finding new ways to provide superb care and support our patients and communities during this pandemic. HCA Healthcare's committed physicians, nurses and colleagues have stretched themselves not only to see the path forward, but also to create the path forward." 
"Year after year, our hospitals show extraordinary leadership. While this year has brought unique challenges, our care facilities have met [them] admirably and with great resilience, finding new ways to provide superb care and support for our patients and communities during this pandemic."

— Jane Englebright, senior vice president and chief nurse executive.
Coincidentally, both Dr. Englebright and Dr. Perlin received special recognition, being named to Modern Healthcare magazine's ranking of the 50 Most Influential Clinical Executives. For Dr. Perlin, it's the 11th straight year he's been selected, and Dr. Englebright was named for the second year in a row. 
Dr. Perlin calls the accolade "a tribute to all HCA Healthcare clinicians who have learned at speed and at scale, and contributed to the care of our nation during such a critical time." 
Dr. Englebright calls it "a privilege to lead HCA Healthcare's nursing agenda, as nurses are at the forefront of our commitment to the care and improvement of human life. This designation would not be possible without the remarkable nurses who influence strategies and decisions for our patients. Nurses are the differentiator at HCA Healthcare, and, amid the pandemic, their professionalism and compassion have taken center stage and proven this on a global scale." 

HCA Healthcare affiliate Parallon — a provider of revenue cycle management services — was recognized in a survey by Forbes and Statista as one of America's Best Employers for Women. "Parallon is committed to ensuring equal access to opportunities and providing a diverse and inclusive workplace," says President and CEO Eric Ward. "We're proud that women make up such a large percentage of our Parallon family." 
The annual ranking surveys 75,000 Americans, including 45,000 women, working for businesses with more than 1,000 employees. Participants are asked about workplace culture, opportunities for career development, wages, diversity and other aspects. 
"I started my career with HCA Healthcare/Parallon as an administrative assistant in 1997," says Shana Barry, a regional vice president in human resources for Parallon. "I am so proud to now lead alongside many of those colleagues I supported in that capacity and to [work] for a company that truly values exceptional women in the workforce." 
"It is in this diversity that we are able to achieve excellence in all aspects of what we do," says Leticia Villalobos, a regional vice president of Medicaid Eligibility and Advocacy. "Innovation through collaboration has made us a valued partner to our patients and clients." 
The many awards our HCA Healthcare facilities and colleagues received in 2020 reflect our dedication to providing compassionate care and exceptional service to every patient, every time.
Two of the nation's leading organizations recognizing healthcare achievements honored the enterprise with the John M. Eisenberg Patient Safety and Quality Award. The Joint Commission and the National Quality Forum praised HCA Healthcare for its pioneering work in helping reduce deaths from sepsis, a potentially deadly condition.
The technology — SPOT (Sepsis Prediction and Optimization of Therapy) — monitors vital signs, lab results, nursing reports and other data to detect changes in a patient's condition. Clinicians are alerted to symptoms as much as six hours earlier than previously possible. Each year, sepsis claims 270,000 lives in the U.S. In 2019, SPOT saved the lives of more than 8,000 HCA Healthcare patients.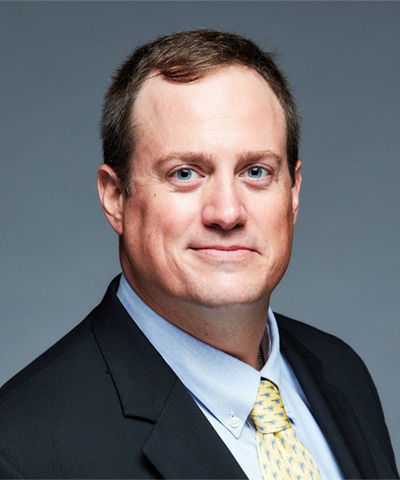 Sustainability and the Environment
All colleagues can take pride in the 60 national Practice Greenhealth (PGH) awards presented to 59 facilities for their sustainability efforts in Partner for Change, Partner Recognition and Making Medicine Mercury Free, all national categories. 
Facility Manager and Safety Officer Roland Fornoff helped Sunrise Hospital and Medical Center in Las Vegas, Nevada, gain recognition with a PGH Environmental Excellence Award. "Your innovation, initiative, leadership and hard work have earned this year's Making Medicine Mercury Free Award," said an email he received from PGH. 
Anna Ward, HCA Healthcare's director of sustainability, says the recognition underscores "our unwavering dedication to exemplary environmental practices." 
Other environmental efforts are more tangible. In 2019, HCA Healthcare recycled 129 million pounds of construction waste and more than 31 million pounds of cardboard, paper, aluminum, wood and rechargeable batteries.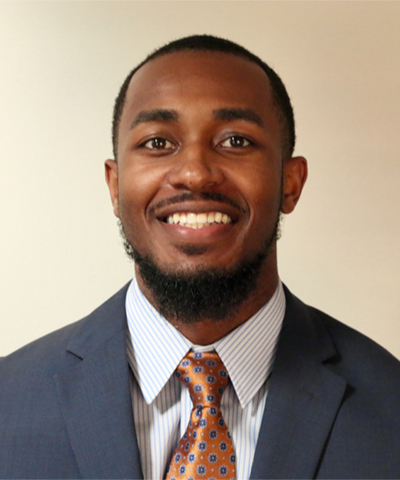 Military Times put us on its "Best for Vets" (Employers) rankings based on military-focused employment programs, benefits and support efforts. Since 2012, HCA Healthcare has hired nearly 40,000 veterans, active-duty personnel and military spouses. 
"HCA Healthcare has a strong and long-standing connection to the U.S. armed forces, military veterans, and their families," says CEO Sam Hazen. "We're honored to be recognized for our commitment to supporting them, and we are immensely thankful to those who have chosen to serve our country and who now serve our patients in communities across the nation." 
The rankings are based on company policies and practices related to veteran recruitment and retention, support for transition of military skills to civilian credentials, support for military spouse employment, and accommodations for members of the National Guard and reserves. 
"HCA Healthcare has been very supportive of me as an Air Force veteran," says Ajuwan Cunningham, security controls engineer II, Information Protection and Security, Nashville, Tennessee. "HR and my colleagues made the transition from a military-oriented culture seamless, which can be very challenging for many veterans." 
Forty-two of our care facilities were recognized with 2020 annual performance achievement awards from Press Ganey, a company that develops and distributes patient-satisfaction surveys. The awards honor top-performing healthcare organizations whose commitment to reliably safe, compassionate, high-quality care has measurably advanced healthcare. 
Thirty-six HCA Healthcare facilities are being recognized as Guardian of Excellence Award winners — those that reached the 95th percentile for each reporting period during the award year. Six HCA Healthcare facilities are Pinnacle of Excellence Award winners for maintaining consistently high levels of performance for three years 
Remembering Dr. Fred Mullins
Dr. Robert Fredrick "Fred" Mullins passed away in June at the age of 54. As the medical director of the Joseph M. Still Burn Center at Doctors Hospital of Augusta in Augusta, Georgia, and president of the Burn and Reconstructive Centers of America (BRCA), Dr. Mullins has been described as committed, caring and compassionate by the many lives he touched as a trusted caregiver and colleague. 
Learn more about Dr. Fred Mullins and the legacy he left behind here.